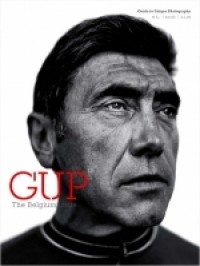 The Belgium issue
magazine : GUP
numero : 13 - 2008
date : 01 septembre 2008
catégorie : Culture & arts
Sommaire
Living the old world

With 'In a Valley' Debby Huysmans exposes a hidden community of pre-capitalist villages curved under the Carpathian hills. Villages which are not running as fast as the Western pace in Eastern cities. Forgotten places almost frozen in time. Her series represents a tranquillity far beyond our time and rapid pace. A document of different worlds, different places that will change and soon be forgotten forever. The characters live in an 'old world', where the relationships between people and nature are imperative.

True Romance

One century ago painting was seen as an art form, while photography was not. As a result there was extensive experimentation with different techniques to create a painting-like print. In 1907, C. Welborn Piper developed the bromoil print from the oil print. The bromoil technique is the conversion of photo prints to a lithograph. After bleaching a barite print, you then apply litho ink. The shadow areas will absorb the ink whilst the highlighted areas will reject it.

Paris Photo People

Last November Dutch photographer Sofie van Dam visited The International show for 19th century modern photography - Paris Photo. Paris Photo is one of the most prestigious shows in the world with top international photographers represented by 83 galeries from 17 countries. In addition to looking at the exhibited works, Sofie also looked to the future.

Madrid Inmigrante

Last year, Spanish immigrants won the right to vote. Six Magnum photographers were each assigned a community to photograph for a period of one month. Carl De Keyzer focused on the Chinese community in Madrid. In his series De Keyzer avoids, as much as is possible, Chinese restaurants and interiors. Instead he searches for settings that contrast with this closed community and thereby emphasizes the link with European history and culture.

Young Collectors

Although young collectors do not always take themselves seriously in the art world, there are arguments that they should.

Sofie Knijff - Roots

The Belgian Ardennes, simultaneously rich and poor. Wondrous countryside in contrast with impassable deserted land. Luxurious accommodation next to sad, abandoned villages. Most of the younger generation has left. Here, time seems to stand still. Sofie Knijff, winner of the Dutch Photo Academy Award 2007 often goes 'home' to visit her family in the village of Assenois located in the heart of the Ardennes forest. This area is closed for a few weekends every year to allow for traditional hunting. Hunters from Brussels wait for the animals, driven towards them by local hunters. Sofie was fascinated by this 'tradition' passed down from generation to generation by the men in the family. For her the Ardenners have a gritty beauty and are an endless source of inspiration. In her series she photographs her family during the hunting season and in the attic.

Dirk Braeckman

A game of lines and patterns in tiled walls, windows, branches of trees, masonry, and variations in the landscape. The cracks in an oil painting or the stretch marks on a woman's stomach. The rhythm of a staircase. The textures of a carpet, fabric, wallpaper. Dirk Braeckman (Eeklo, Belgium, 1958) looks deep into the being of things.

Toon Michiels on the road

Inspired by Cees Nooteboom's travel book 'De Omweg naar Santiago' ('The roundabout route to Santiago') Toon Michiels made a wonderful journey. The Dutch photographer, working in Belgium, traveled from Den Bosch to Santiago de Compostela from 1996 to 2007. At times with his bike, but mostly with his car he was continuously searching for paranormal images of nature, small signs of culture and situations with spiritual undertones.

Belgicum - An examination of Belgium

In his melancholic and lonely settings there is no place for the modern Belgian – the office worker who takes a holiday once a year, parties at the weekend and enjoys all the perks of Western prosperity. With mixed feelings, Stephan looks at drastic changes and the breakdown of history. Must the new always be at the expense of the old? Belgicum is a nostalgic observation of Vanfleterens' motherland and as he himself says "a search for a lost identity of a 177 year old nation".

Photography in Terra Incognita

What is Belgium? You should answer this question before you can talk about Belgian photography. What does a Dutch person know about their neighboring country anyway? How do the Belgians look at their fatherland, and does Belgian photography even exist?
A propos du magazine