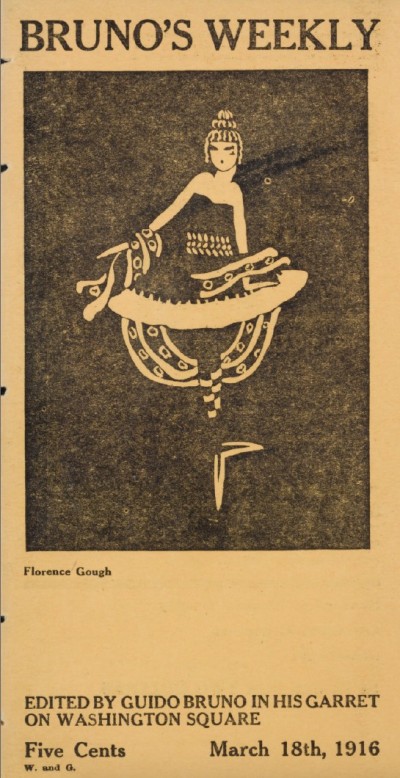 The Last of the War Correspondents
magazine : Bruno's weekly
numero : 212 - 1916
date : 01 mars 1916
catégorie : Culture & arts
Sommaire
Wall street reflections

Variety may be the spice of life, but Wall Street doesn't
like too much of this kind of spice served up in the
market.

Book-Plate Notes

To answer a great many inquiries of the past weeks: Clara
Tice ventured into the field of book-plate designing. A few
of her plates can be found in the catalogue of the exhibition
of book plates held in Bruno's Garret last year. Her bookplate
designs are most appropriate for children's books and
for books on costumes and fashions.

In our village

Oscar Wilde

THE greatness and beauty of the ancient Greeks and Romans,
the colors and opulence of the far Orient, intoxication,
over-indulgence, leading to the oblivion of the time of
Nero; asceticism, incense, the gloom and inspiration of candles
flickering in cathedrals and temples; clean men with boyish
faces in white, gold and purple garb, and the sacred music
of the Catholic rite.

The Last of the War Correspondents

WITH a Russian bullet in his heart, Baron von Kriegelstein
lies somewhere in the melting snows of East Prussia
And there are no more war correspondents!
A propos du magazine